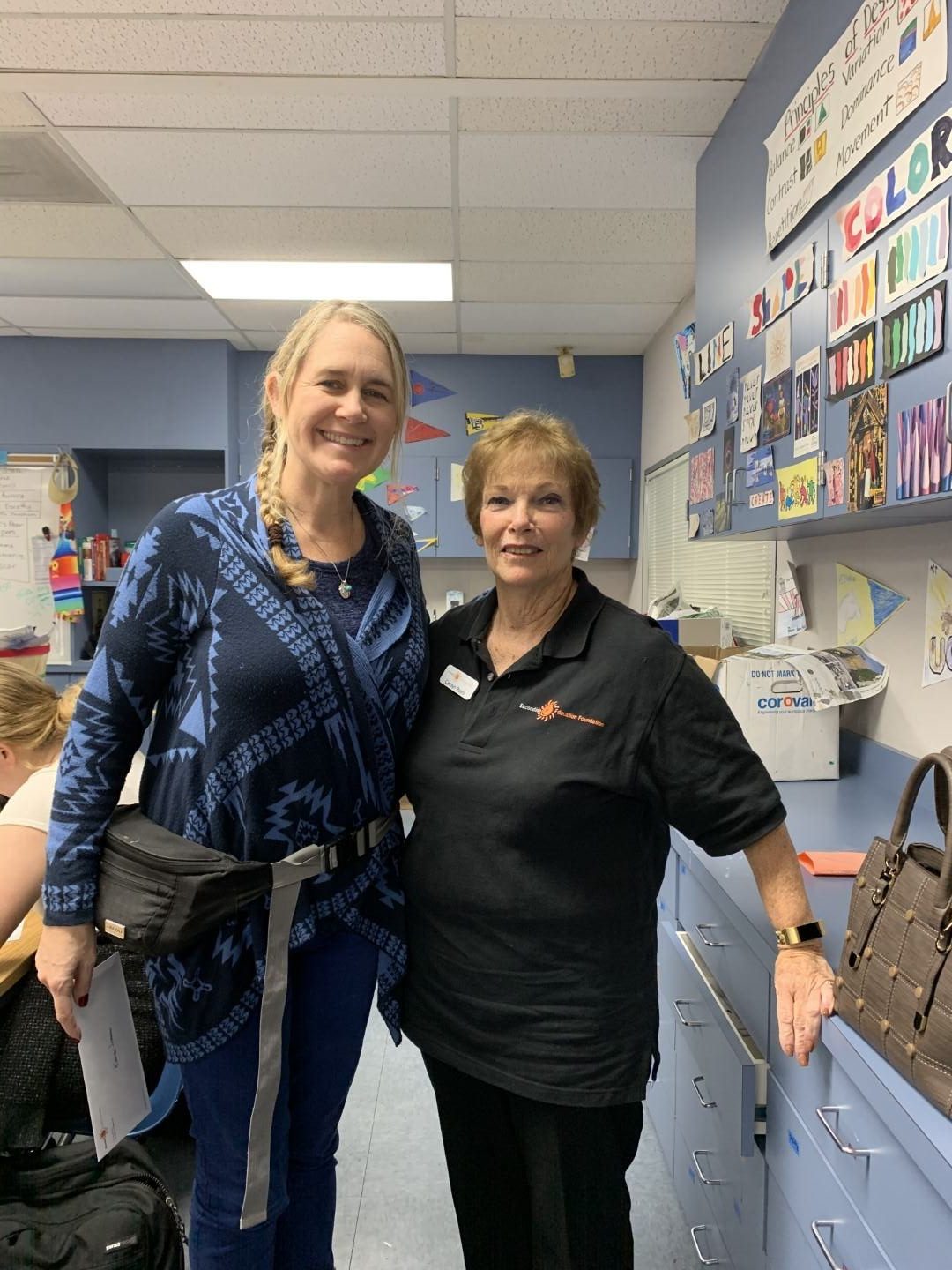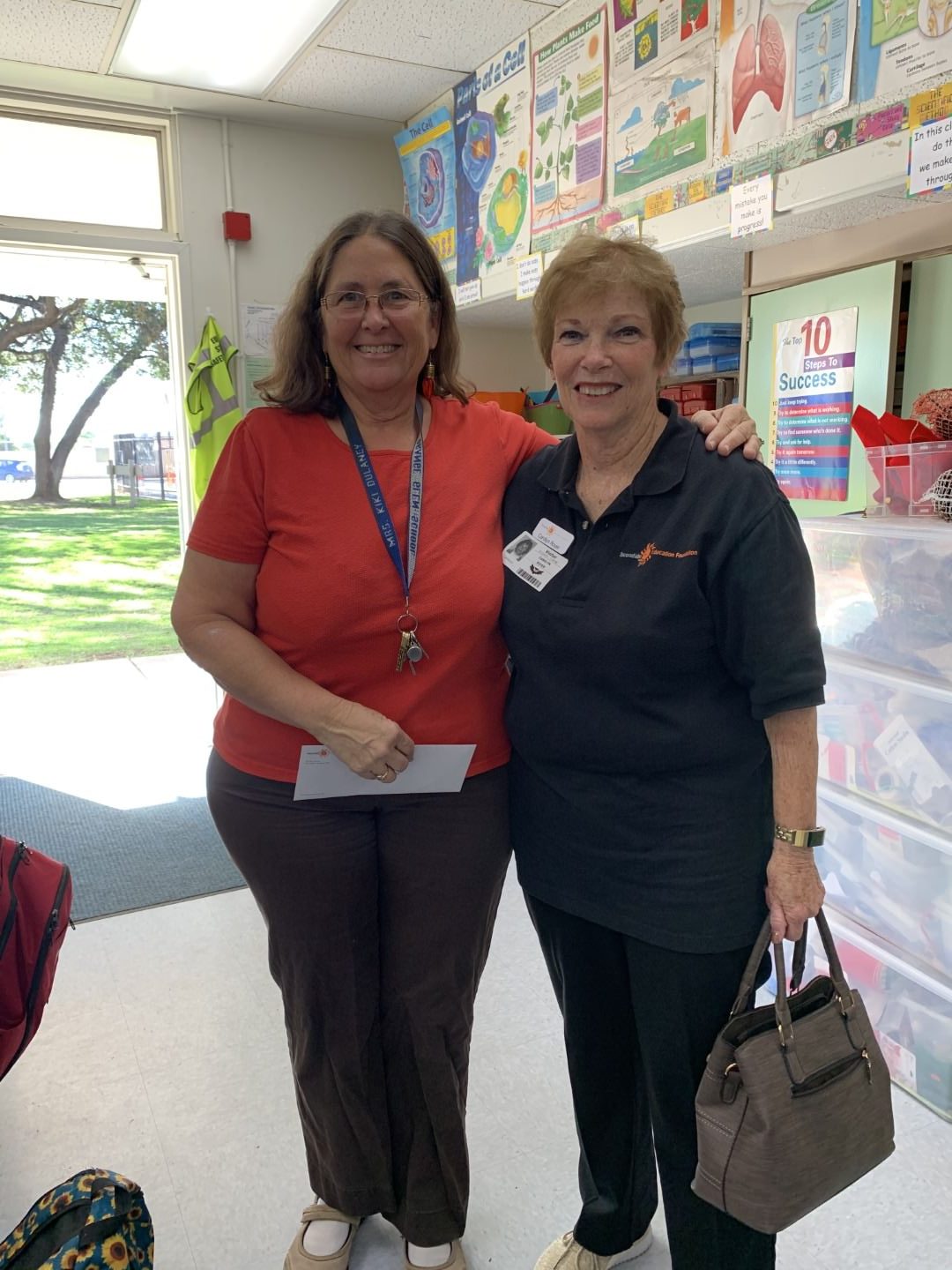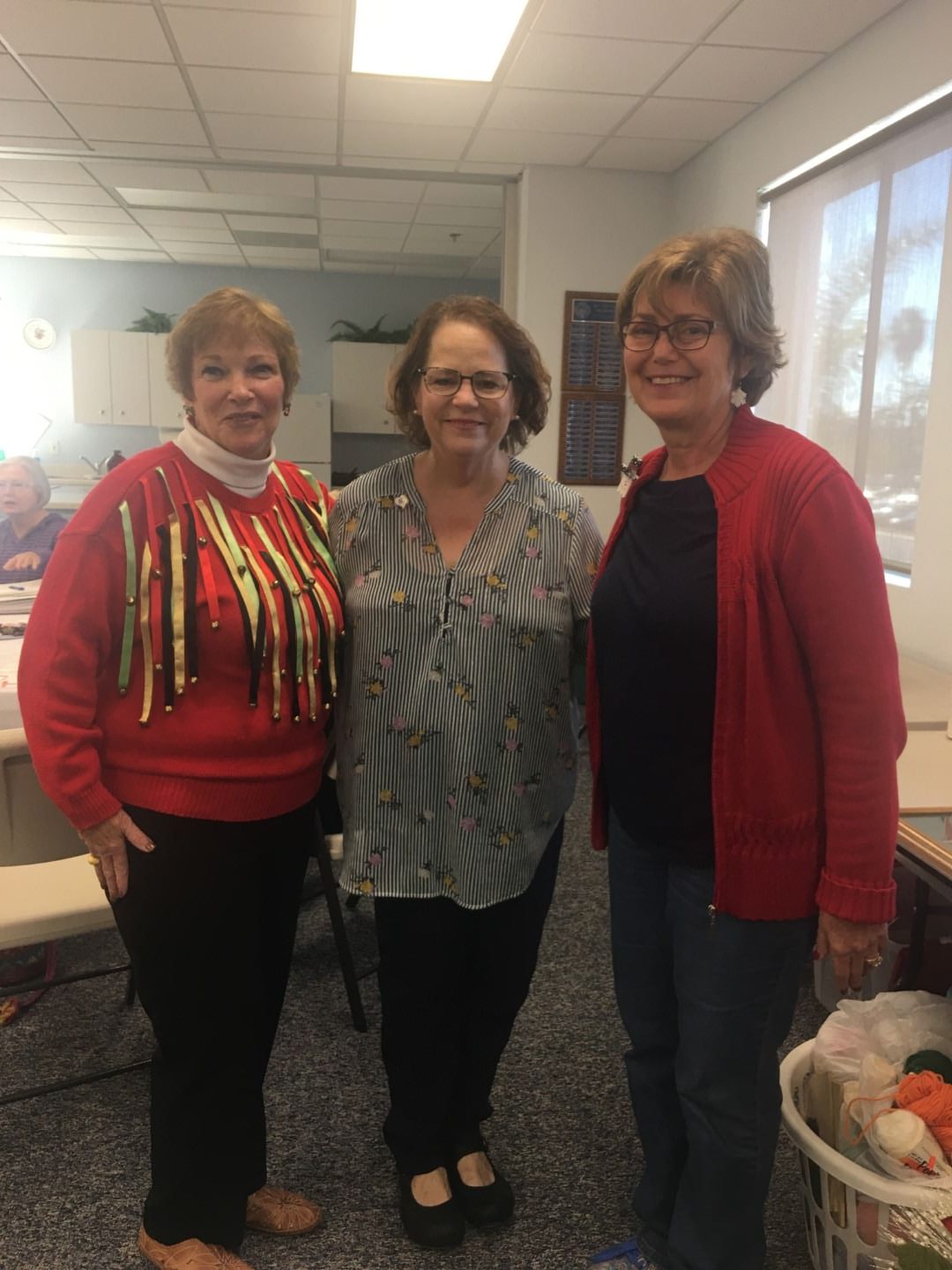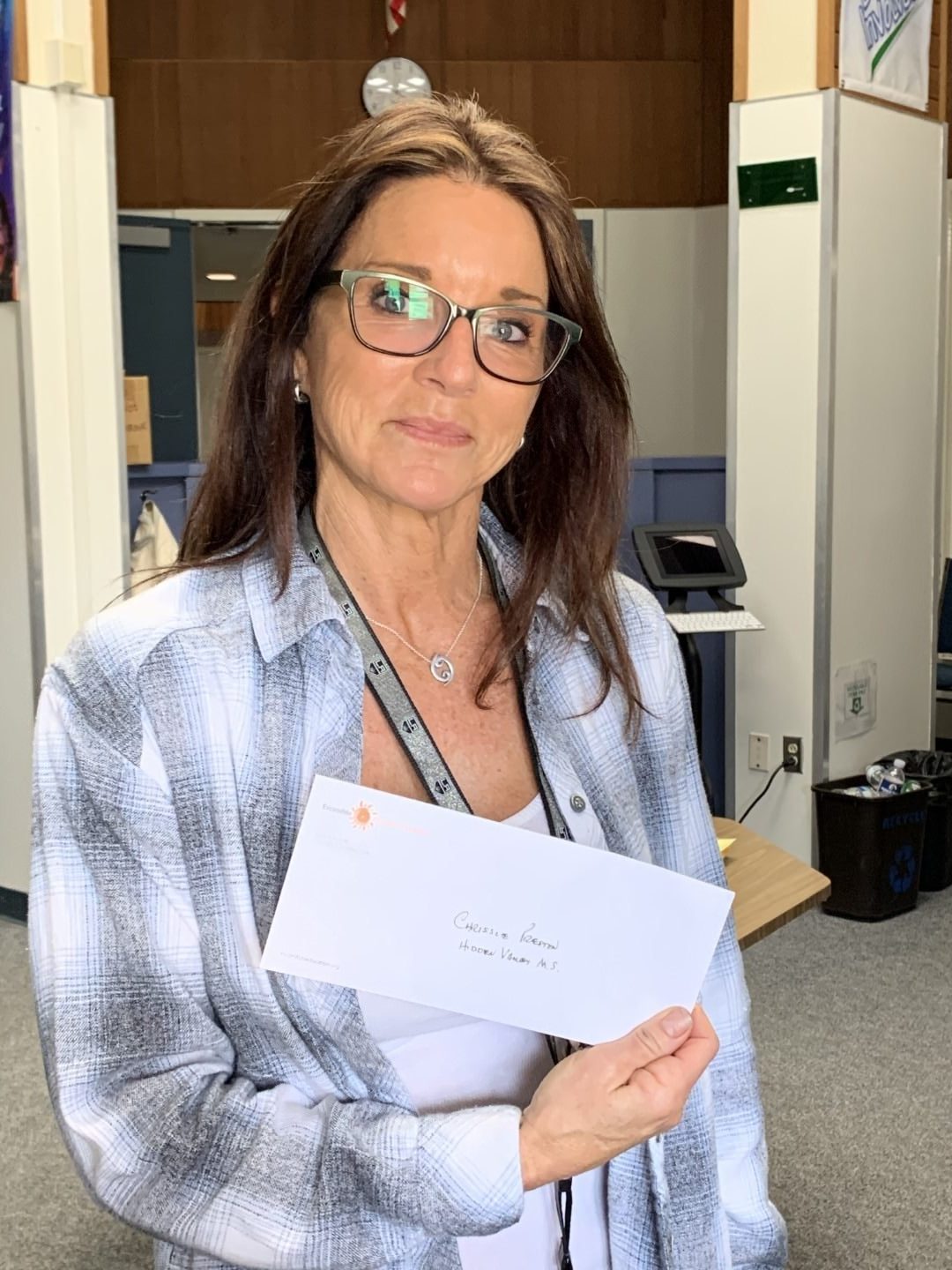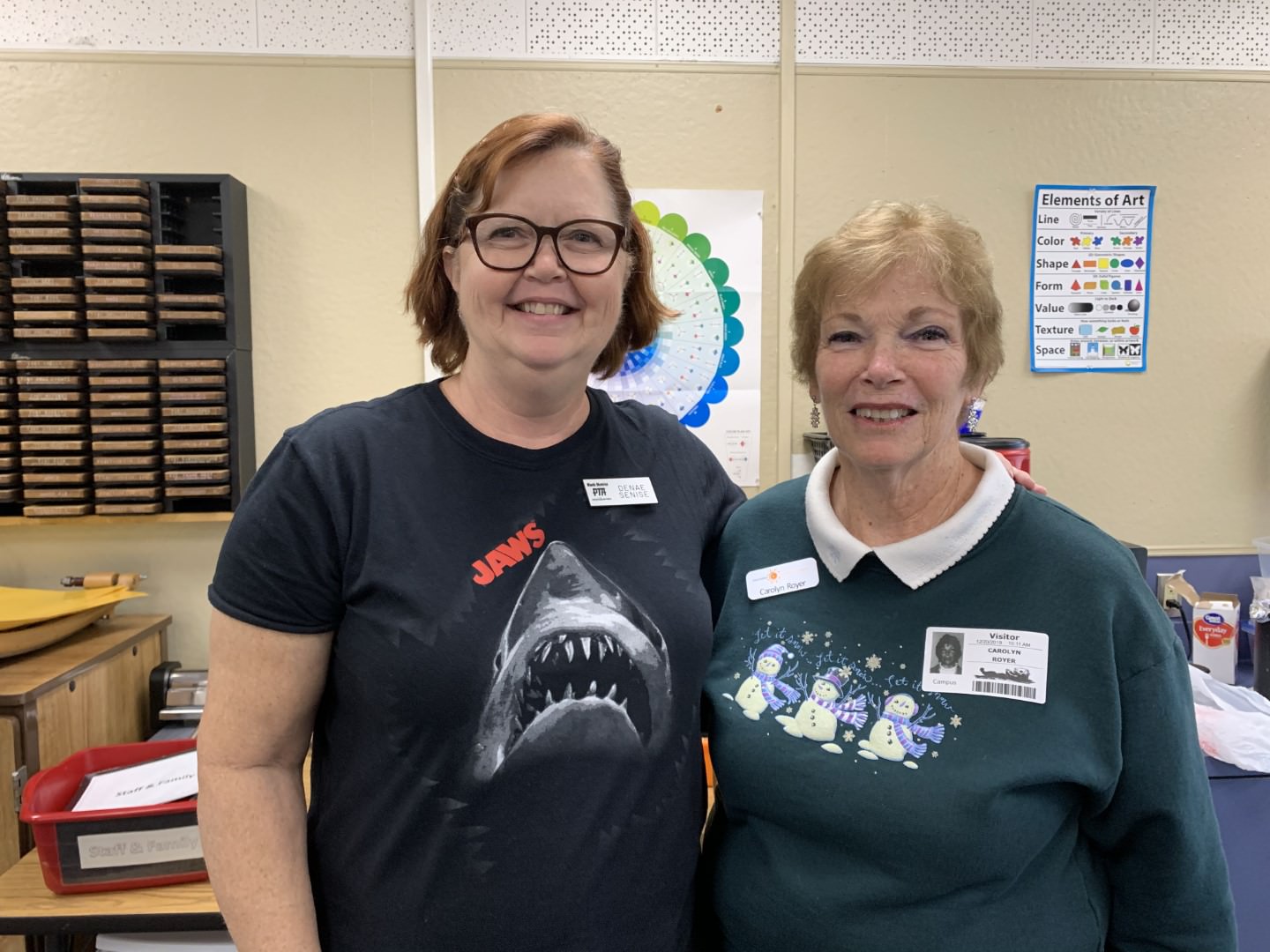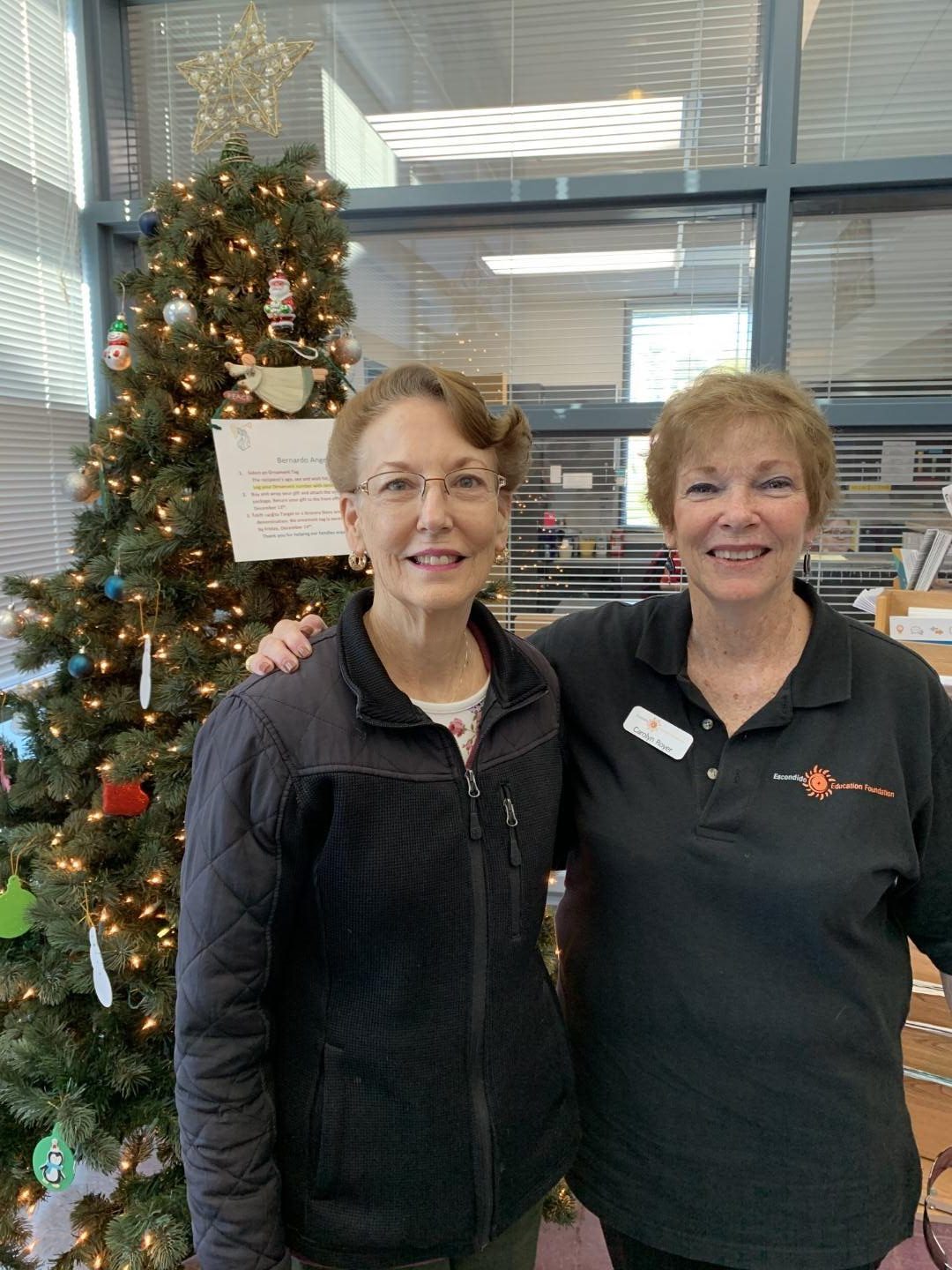 WHAT A FUN YEAR IT HAS BEEN!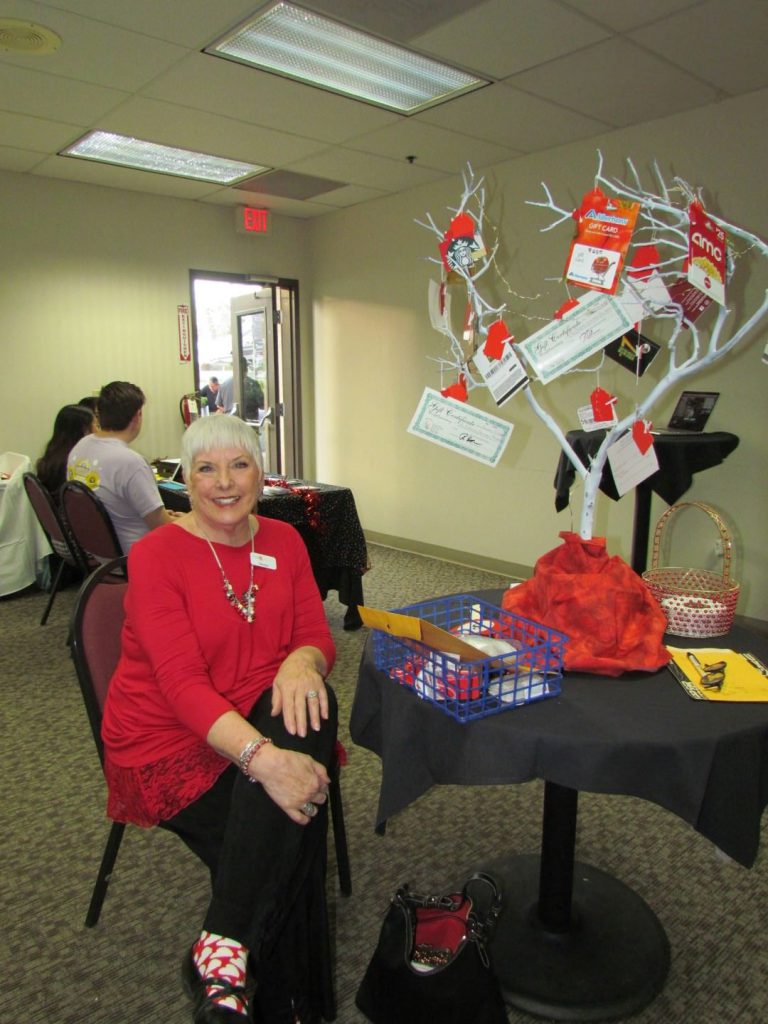 "During the 2019 "Fall In Love With Escndido Schools" yearly fundraiser,  I was fortunate to have my ticket chosen as the winner of the Gift Card Tree.  I received over $400 in voucher and gift cards.  I took my grandchildren to several museums, lunches, and gelato.  My husband and I had numerous date nights and went out to dinner and the movies.  I enjoyed LOTS of Starbucks!  On birthdays I was able to treat my children and their spouses to lunch or dinner while I watched the grandchildren.  There was also a $50 card to spend at Pala Casino.  It has been "The Tree That Keeps On Giving".  This month I am spending over $100 in gift cards to Kohl's and Target to help with my Christmas shopping.  You too can have thei wonderful opportunity….just remember to buy your Gift Card Tee tickets at our next Fall In Love With Escondido Schools fundraiser, Friday, February 7, 2020.  See you there!
THE ESCONDIDO EDUCATION FOUNDATION FUNDS $40,000 IN GRANTS THIS YEAR!
"The highlight of our year's work was showcased at our Dr. Mike Caston Innovation Awards event. On Dec. 6, 2019, EEF awarded $40,000.00 in grants to EUSD teachers." PAM PUTNICKI
GRANTS AWARDED
Congratulations to the following recipients!
CURRENT WISDOM FOUNDATION
FLEXIBLE SEATING—LAURA REYES—CENTRAL SCHOOL—$460
MARKET DAY—CARLA TRUPP—FELICITA ELEMENTARY—$1000
MATH STUDY BUDDIES—BRENDA HEIL & TEAM—MULTIPLE SITES–$1000
CHECKERS, CHESS & NUMERICAL EXPRESSIONS—KRISTEN MOSS—OAK HILL–$500
MIDDLE SCHOOL MINDFULNESS—KRISTI WILSON—ALL MIDDLE SCHOOLS–$1990
SDG&E
PIPER COMPUTER BUILD—JOAN BOHNSTEDT—CENTRAL SCHOOL–$3257
CARILYN GILBERT READING AWARD
UNPLUGGED—TANYA TUREK—CONWAY ELEMENTARY–$2500
BAKER ELECTRIC HOME ENERGY
ENGINEERING WITH MICRO-BITS—NATALY VIDALES—CONWAY ELEMENTARY–$1014
TURN UP THE LEARNING—KERRY MOREY—REIDY CREEK ELEMENTARY–$1512
ESCONDIDO SUNRISE ROTARY CLUB
GAMING FOR ATTENDANCE GAINS—SANDRA GONZALEZ—LINCOLN ELEMENTARY–$1500
ROUTE 78 ROTARY CLUB
FULL "STEAM" AHEAD IN KINDER—ANITA ROBERTS—JUNIPER ELEMENTARY–$2500
PEGGY RAYMOND AWARD
LIGHTING THE WAY—LORI LUM—MISSION MIDDLE SCHOOL–$5000
KIWANIS CLUB OF ESCONDIDO
MIGHTY MICROPHONES FOR ELEMENTARY SCHOOL PERFORMING ARTS—SONYA SHAFFER—ROCK SPRINGS–$2600
INDIVIDUAL GRANTS
PAY IT FORWARD—TAMBARA WOOD—FARR ELEMENTARY–$125
TEAM GRANTS
KINDER BOTS—MARY ALI AHMADI—FARR ELEMENTARY–$2500
THE VIDEO MORNING NEWS—SANDRA BURTON—ORANGE GLEN ELEMENTARY–$1659
EXPANDED LEARNING IN STEAM THROUGH MAKERSPACE—DIANE TODD—PIONEER ELEMENTARY–$1800
ENHANCING THE CURRICULUM WITH MICRO BITS—CHRISTINE HANSEN—QUANTUM ACADEMY–$1605
SCHOOL-WIDE GRANTS
PERFORMING ARTS COMES ALIVE SOUND EQUIPMENT—KIKI DULANEY—ORANGE GLEN ELEMENTARY–$4972
IGNITE DANCE TEAM—VERONICA CASANOVA—ROSE ELEMENTARY–$3277
GRANT SELECTION COMMITTEE
SUZAN REINER
CHIA GROSSMANN
PAM PUTNICKI
LINDA JOHNSON
MARION HANLON
MARY DILLINGER
YOU MIGHT ASK, "HOW ARE GRANTS DETERMINED?"
Teachers write their proposals in the fall. A committee (this year's committee is listed above) reads and scores the proposals. The committee then meets to determine which proposals will be funded. That is a very interesting meeting as each committee member has very definite opinions on the proposals! The grants are funded in December so teachers can spend their winter holiday ordering supplies and planning their projects!
The EEF board members have the opportunity to visit some of the projects in the spring. If you would like to be included in this "field trip", please email a board member. We would love for the community to see the wonderful activities EUSD students are doing.